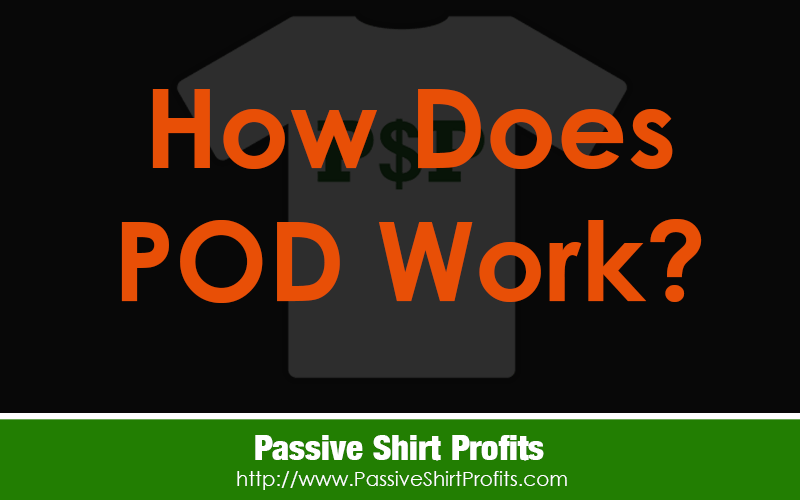 Print on Demand sites pay you royalties when products are sold that contain designs you create.
The best part is you do not have to deal with any inventory or customer service. It can be a completely passive model because the POD companies handle the printing and shipping.
All you do is upload your designs and add them to products. Your royalties depend on the price you set.
Some programs such as Merch by Amazon, only sell a few products.
Others like RedBubble and Zazzle allow you to place your images on a larger list of different designs such as hats, mugs, tote bags and more.
Setting Your Prices
Some PODs allow you to set a fixed price for your royalty, others let you select a percentage.
For example, on RedBubble, if you set your percentage to 15% on T-shirts then you will earn a 15% royalty on any style of T-shirt that is sold.
Do You Need a Website or Audience to Earn?
No, you don't.
Most POD sites have their own marketplaces so your designs can be found when visitors use their search engines.
To capitalize on those organic sales, you want to figure out what type of designs their visitors like. Not all designs convert well on every marketplace.
However, if you want long-term success and income stability, it's always best to draw your own traffic to your merchandise.
If you get into Merch (by invitation only), you can capitalize on Amazon's billions of visitors per month, and your designs can be found without any marketing due to their sheer volume or organic searches every month.
I earned over $100,000 in royalties my first two years on Merch By Amazon. (No paid advertising – all free Amazon traffic)
As great as those earnings may sound, I try not to get too complacent or comfortable because it does get harder to earn as more competition enters the space.
Had I joined MBA a year or two later, it would have been much more difficult to accomplish that in 2 years.
I thoroughly enjoy this business. It's a GREAT and very rewarding income supplement, but never something I'd want to rely on.
Be sure to read my post about the current state of print on demand.
Since I started Merch By Amazon, I've expanded my income portfolio by building niche shops outside of Amazon. I share more on this podcast episode.
My Keys to Success…
Spending time improving my design skills EARLY on to remain competitive
Creativity with a variety of niches
Being EARLY with unique ideas before competition catches on (huge!)
Trial and error! (You can't learn if you don't upload and test.)
Using original concepts/ideas and expanding the same idea to multiple topics and niches
Learning how to use Amazon Sponsored Ads (most recently)
This is not mentioned enough, but creativity is huge, especially now.
When I say creativity, I mean can you look at a topic that is selling well and come up with a UNIQUE idea that meets demand.
I'm not talking about slightly improving designs that are already out there. Yes, that can still work, but naturally creative people will have a leg up, especially if you run ads.
That's what I did with a niche in Summer 2023. It was an untapped space with quite a bit of demand. For some reason there wasn't a lot of competition. (Perhaps because it was a niche that a lot of people didn't know about.)
So I ran ads to a bunch of shirts and capitalized in July and August.
Of course, it quickly became competitive after the researchers saw the BSRs, but by that time I had several shirts ranking organically.
Check out my top 5 seller stats in August, 2023. This was all because of ads, being early and creative!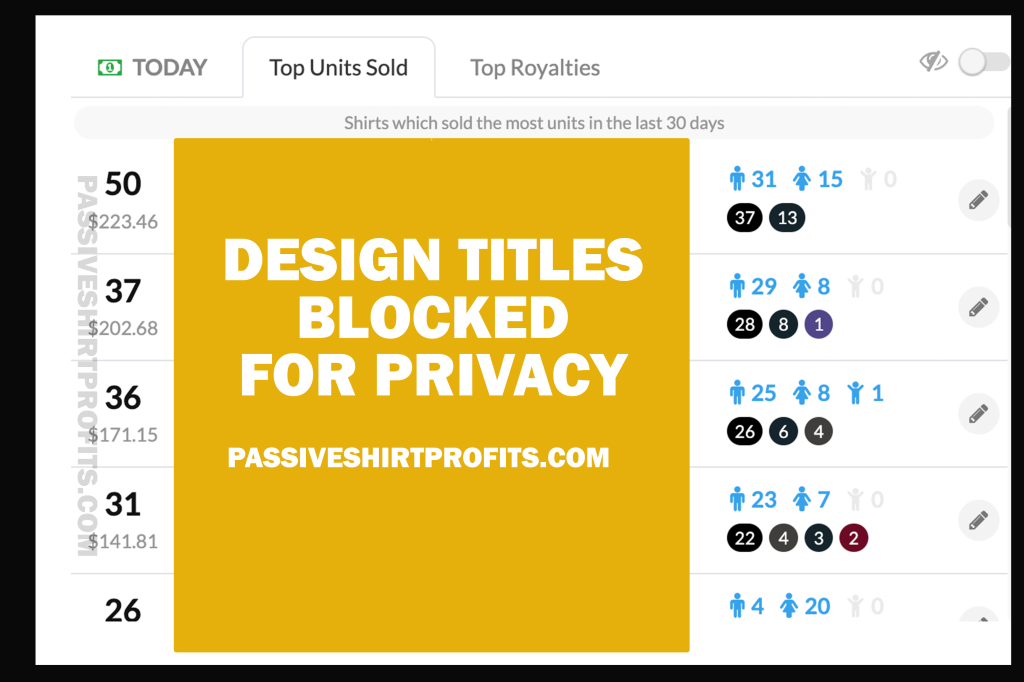 Download My Guide
I put together a getting-started guide that will give you a better idea of what to expect today, because a lot has changed.
NO FLUFF! Just real talk about the state of print on demand.
Need More Help and Action Steps?
There's also a very detailed, online guide you can follow with actionable advice and steps for finding profitable keywords.