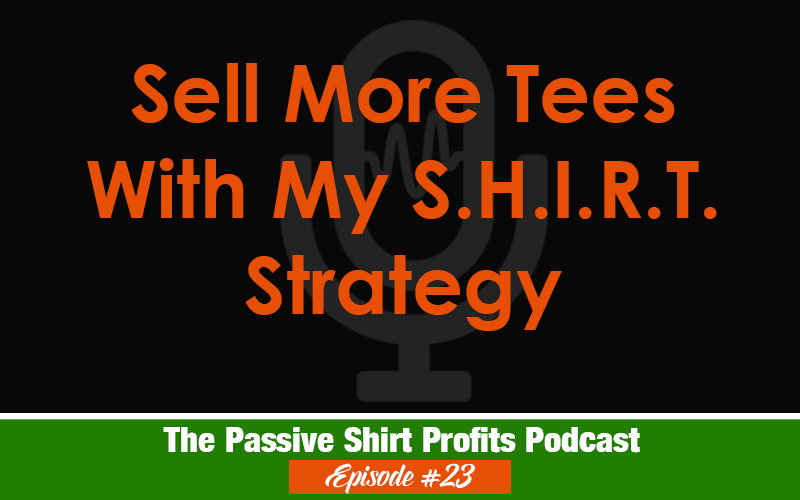 If you're just starting or not making sales with print on demand yet, the whole idea of uploading can be daunting. You're faced with questions like…
Which site should I upload to first?
What types of designs should I upload?
How long will this take before I make anything worthwhile?
And if you don't make sales right away, it can feel like you're spinning your wheels and wasting time.
That's how I've felt about Zazzle all these years. It seemed like a BIG OLE' WASTE OF TIME.
…until recently!
You might remember me mentioning in this podcast that I was going to stop uploading random stuff to Zazzle and stay focused on Holidays.
Well, it's paying off. I've had more sales on Zazzle in the last two months than I had in 2016!
Now, that's not saying a whole lot because I wasn't really uploading to Zazzle much, BUT what caught my attention is my conversions.
I've sold a handful of Halloween, and just recently some Thanksgiving items, but what has been encouraging is I haven't really uploaded that much!
So my upload to sale ratio has been pretty good since I started this strategy two months ago.
Even though my sales are much higher on Merch, my upload to sale conversion has actually been higher on Zazzle in the last 2 months. In other words, a higher percentage of my designs that I upload are selling.
That's because I have found a niche that sells pretty well there.
Finally!
Do More of What Works & Less of What Doesn't
For Zazzle, I only focus on Holidays now. When I look back on my sales for 2017, most have been Holiday related.
I'm not suggesting you do this. I'm only saying this is MY strategy. Why should I keep spending time uploading random ideas if I'm not having much success?
It's about maximizing your time doing things that work and eliminating things that don't!
I mean… who has time to spend months uploading a bunch of things that never sell? Not only does it feel like a waste of time, but it's terribly demotivating!
Follow My S.H.I.R.T. Strategy
I developed a S.H.I.R.T. acronym that will help you create a plan of attack for POD. It will keep you focused, efficient and prevent you from feeling like you're spinning your wheels.
S – Select PODs to upload to that feature the kinds of designs you want to upload.
For example, RedBubble is for very artistic designs mostly while Spreadshirt often caters to a younger more edgy audience.
Study what types of designs are promoted and check their FAQs/Help section for upload and design tips. (RedBubble has an amazing blog with tips and tutorials!)
H – Hatch an upload plan. Choose one topic to upload to your chosen PODs or upload several topics if you want test different niches. Set a goal to upload X amount for the next 30 days.
I – Inspect your traffic and sales after a month or two. What's getting the most views? (If views are tracked) What's selling?
R – Re-upload your best sellers to more POD websites.
T – Take the time every month to learn even more about whatever software you're using in order to create even better designs and scale your income.
If you want to hear more tips, listen to the podcast below.