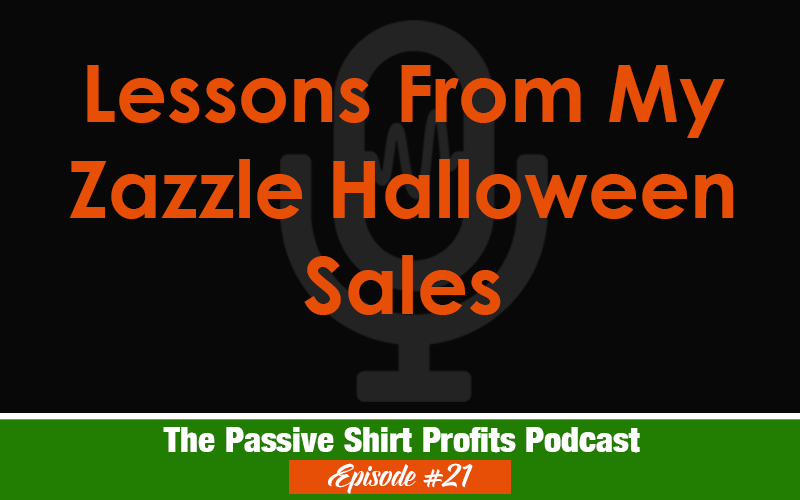 I sold a few new Halloween shirts on Zazzle, and this was the quickest turnaround I've ever had on items I've uploaded there.
This forced me to really look at my Zazzle sales in 2017, and see what niches and ideas I need to focus on and which ones I need to ditch.
Show Notes:
What Sells on Zazzle – This article is two years old but still has some very relevant info for today.