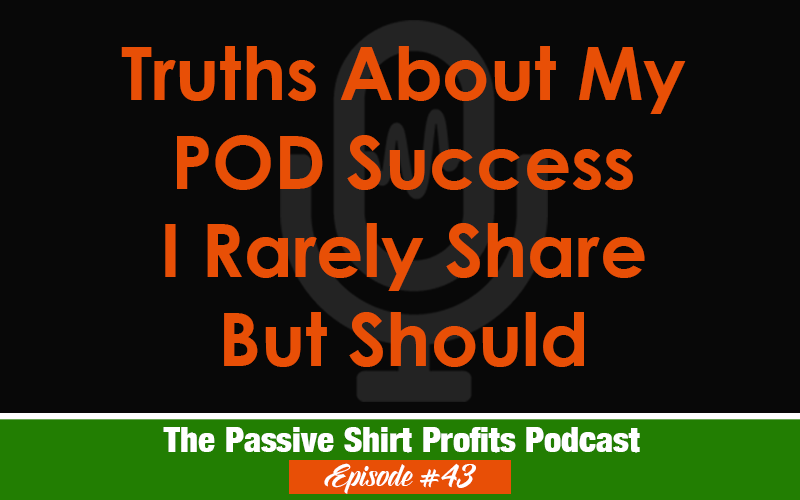 I've noticed a lot of you compare yourselves to others and get frustrated when you don't have success in X amount of time.
You want some kind of guarantee or estimate of how much you can make or how long it will take.
Or maybe you have analysis paralysis and are afraid to start uploading because you believe you have to get everything right first.
If you can relate to any of those statements, you've GOT to listen to this podcast.
You're forgetting something very important about what it takes to succeed with POD.
It's something everyone has to go through, and you need to get comfortable with it before you find success.