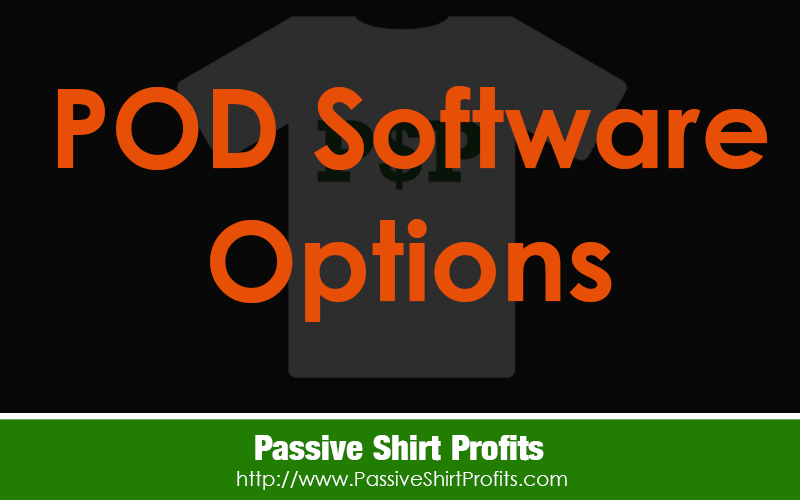 There are a variety of different software programs you can use. Some are free, others are not-so-free.
Free software like Canva, Paint.net and Gimp can work fine, but you will be limited to what you can do.
I started out using Photoshop, but invested in Adobe's Creative Cloud Suite so I could learn Illustrator.
Illustrator is better for creating T-shirt designs because it creates vector files that can be scaled up or down with no loss in quality or resolution.
It's also best for drawing shape-based designs because it's much easier to manipulate and warp shapes compared to Photoshop.
For example, in Illustrator you can stack two shapes on top of each other and delete part of either shape to make a new shape.
If you're doing a lot of illustrations, Adobe Illustrator is really the best software for creating T-shirt designs.
Photoshop is still my go-to software, but I'm forcing myself to do more in Illustrator.
Software Options for POD
Here is a list of software programs you can use…
Illustrator and Photoshop Alternatives
I always recommend people learn Illustrator and/or Photoshop because they are loaded with features and have become the industry standard for designing.
But they might not be in your budget.
Rumor has it that GIMP and Photoshop Elements are great alternatives to the full version of Photoshop.
I tried GIMP (free) very briefly and HATED it — probably because I learned Photoshop first, so my head wanted to use the Photoshop logic to maneuver around.
On the other hand, many others love it so it depends on what you prefer.
Give it a try if you don't want to buy Photoshop. You may love it too. 🙂
Inkscape, Gravit (free) and Affinity Designer are great, less expensive alternatives to Illustrator.
These programs create VECTOR files.
Once again, vector files can be scaled up (increased in size) with no loss in quality. When you are creating larger documents for print (T-shirts, posters, etc.) it's best to use a program that creates vector files.
I Teach Photoshop
If you are interested in learning Photoshop, I have a course that will shorten the learning curve tremendously. You can learn more about it here.