I'm not a skilled designer, and I have no problem admitting that.
But I've come a long way with this T-shirt business. That's why I always say, "If I can make thousands per month with POD, ANYONE can."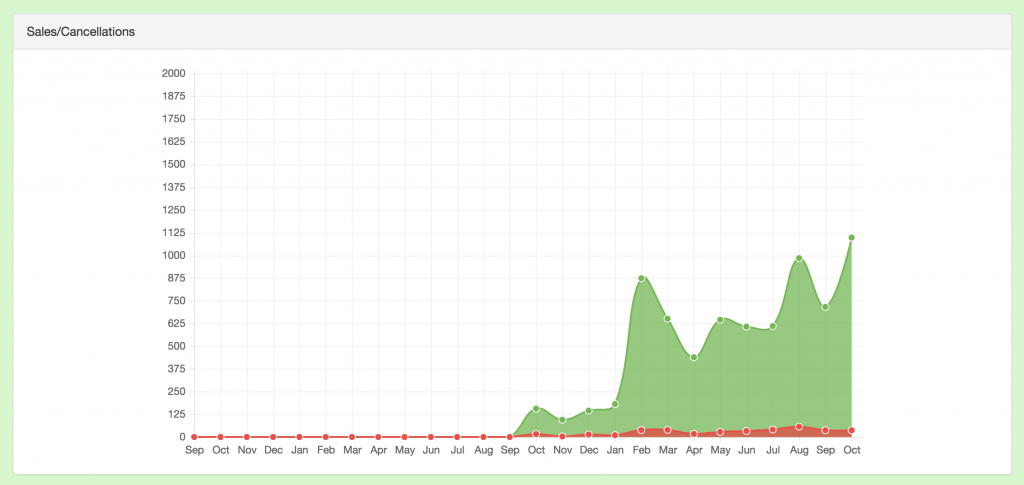 October is already a record month for Merch By Amazon.
As of October 22nd, I've sold 1120 shirts this month with more than a week left in October. So I should shatter my record thanks to Halloween.
In case you're curious, I'm on the 1,000 tier with about 500 shirts uploaded.
Confused About Software Choices?
If you don't fully understand the difference between a vector and pixel software program (Photoshop, GIMP and Pixlr vs. Illustrator, Affinity Designer, and Gravit), I've created a video that breaks down the difference in layman's terms.
I also show you how to create the same object using Photoshop, Illustrator and Gravit Designer (free).
You'll also discover why I won't be learning GIMP or creating any courses on it. It's just not my cup of tea and gives me a headache. 🙁
My original goal for this site was to have a course on GIMP because I knew many of you wouldn't want to pay for Photoshop, but it doesn't look like that's going to happen.
The good news is there are plenty of free videos on YouTube available if you want to tackle it.
As far as Illustrator goes, I know there are people (especially skilled designers) who say never use anything but Illustrator or another vector program to create T-shirts.
Well, I'm just way more comfortable with Photoshop right now, and as long as my shirts print nicely and sell well, I'm not in any hurry to ditch it.
I Want to Sell Vector Icons
I do plan to sell vector files/icons to T-shirt designers who would rather buy or download images. You can do this pretty easily on sites like Etsy, or any site that allows you to sell digital files.
When you sell images, you really should publish them in a vector format so the user can size them up to whatever size with no loss in quality.
Just to get some practice with Illustrator, I created the vector images below and I'm getting better, but I'm a long way from being proficient.
These are the kinds of images I tend to create for my shirts. Most of them are all shape-based.
For example, the black cat below is made up of nothing but shapes (triangles and ellipses) merged together, with the exception of the whiskers and tail. I used the brush tool for those.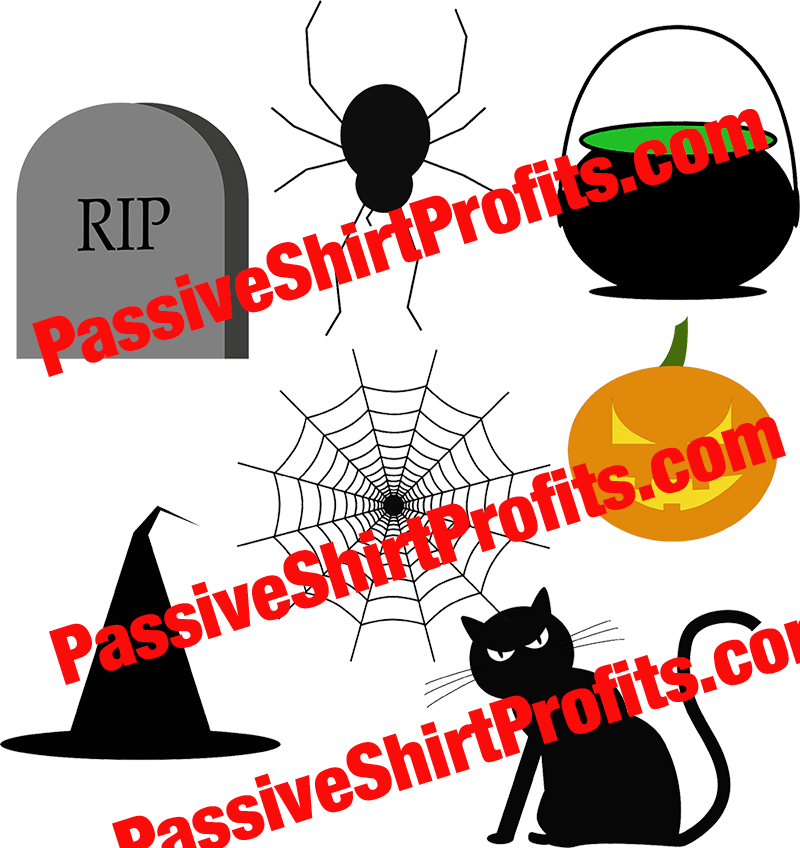 Before I knew much about software, I assumed people used all freehand tools when they created cartoon images like this. Now I see how you can just merge shapes together.
That's what's cool about software, there are usually multiple ways to create something.
I gave these images to my students so they could use on their designs. They got something free, and I got practice! 🙂
So when it comes to choosing software, you can be successful with a variety of programs. I just created the above video to help you understand the technical differences.
You don't have to use Photoshop or Illustrator. It's just what I choose to use, and I have no regrets.