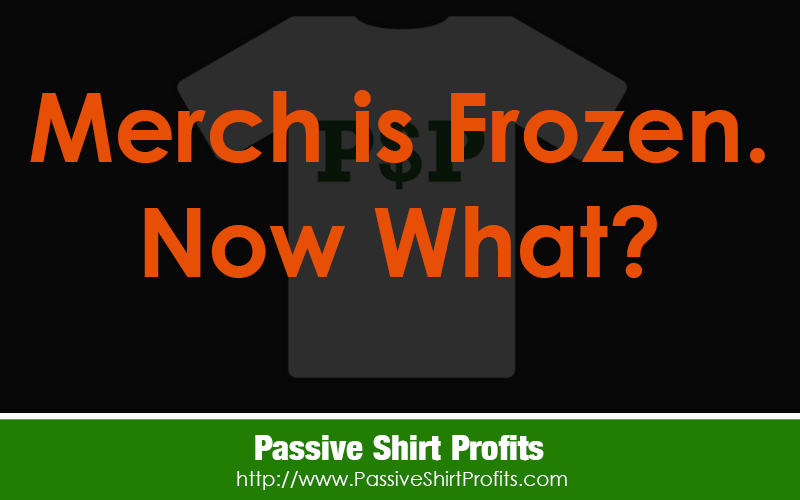 BRRRRR…..
It's getting cold outside.
Hope you're not frozen like our Merch accounts! 🙂
Any Regrets Now That We Can't Upload?
We all suspected another freeze because it happened last year. So I was much more prepared than I was in 2016.
Plus, I was only on the 25 tier then, so I didn't have much space anyway.
But I do have one regret.
I didn't increase enough of my shirt prices. Some of my shirts are selling for $22-$24, and I have been short changing myself.
Thankfully I did increase quite a few shirts, but should have done more.
If we are frozen all of December, we will be inside Valentine's Day sales when the freeze lifts in January.
I regret not increasing the prices on my old and new Valentine's Day designs.
For some reason I thought we could still edit prices during the freeze last year, so I didn't think about not being able to edit ANYTHING.
Crap!
What I'm Doing During The Freeze
Besides resuming things in life I neglected because of Merch… I will do what I did last year.
Keep learning so I can grow my income even more next year.
In 2016 and 2017, it was all about creating images with shapes like I teach in my Photoshop course.
In 2018, I'm going to draw more from scratch with the Pen Tool in Illustrator and make use of custom brushes.
I want to do more detailed drawings instead of just shapes. For example, here's an eye that I drew from scratch in Illustrator using the Paintbrush, Pen Tool and shapes.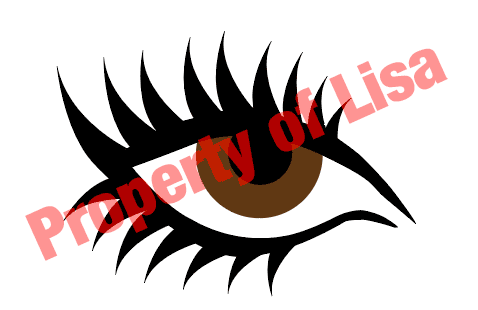 In the past, I would just buy an eye (or anything else I couldn't draw myself) from Etsy or iStockPhotos.
You DO know you can buy vector art on Etsy for cheap, right? It comes in handy if you need something you don't know how to draw yourself. Just make sure the seller grants commercial use rights. You may need to buy their license, but it's still very affordable.
I must admit. I find Illustrator much harder to master than Photoshop, which is why I don't have a course (and probably won't for some time.)
I won't go into how long it took me to create that eye! 🙂
But I do understand why people use it. It's extremely powerful once you learn what you can do.
Speaking of Etsy, I just had my first $300 month! Not bad considering this was only my 2nd full month.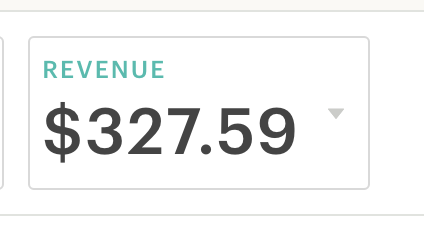 I have to admit that I spent money on Etsy ads.
But unlike Facebook ads, I'm making a profit. I think it has a lot to do with the fact people actually go on Etsy to buy something so they are in a buying mindset when searching.
That makes a HUGE difference in conversions.
Also, Etsy's ads are hands-off. They figure your cost per click and optimize your bid. You just set your daily limit and keep an eye on your progress.
Mine is set at $7/day right now, but I don't usually spend that much. (My average cost per click is between 13 and 22 cents.)
My goal was to reinvest my T-shirt earnings into advertising to scale, and paid ads are finally paying off for me.
So take that Facebook!
I plan to turn off the Etsy ads after the Holidays and just let it run on its own now that I have quite a few sales and followers.
Finding a niche/keyword that has "low competition" according to EtsyRank.com has been HUGE. That's been key to cheap ads and sales on Etsy.
Make sure you watch my two-part Etsy video series if you want to get started. I show you how to use EtsyRank to find a good niche.
I'm looking forward to growing this income stream in 2018.
More on Etsy at a later time. It deserves its own post.
Hope you're having a wonderful and profitable Holiday season!