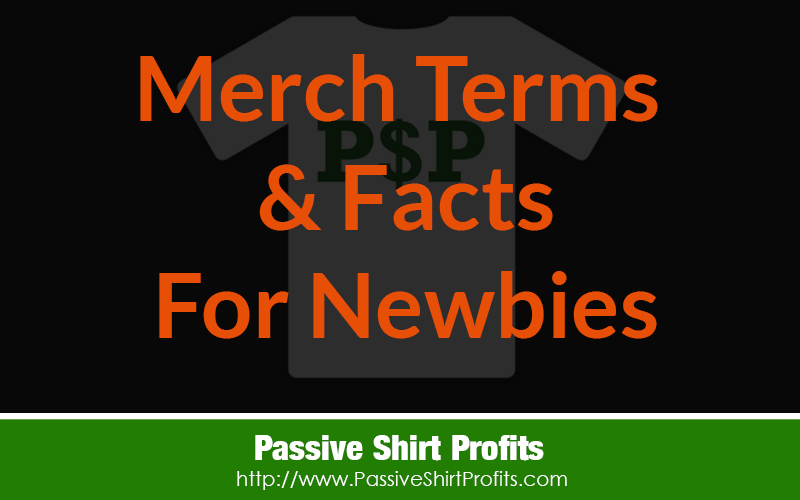 Since Merch By Amazon went on an "acceptance spree" last week (Yay!) a lot of you are now just getting into the program.
I thought I'd take some time to share some terms and facts a newbie needs to know about the program.
Throttling
This is the term we use when Amazon hides listings to keep up with orders and to ensure on-time shipping.
During big Holidays like Christmas and Mother's Day, the order rates can be so high, they don't want to risk a customer service issue by not being able to print and ship the shirts on time.
This has been going on since Merch's inception, and I don't expect it to change any time soon.
People often ask, "Why don't they just hire more people?"
Well, it's not a matter of just hiring people. There's also printing. The printers they use cost $500K a piece, and Amazon has other businesses besides Merch.
So while it may seem unthinkable this continues to be an issue after 2+ years, you have to remember that Merch is a small piece of the Amazon empire.  So like any other company, spending is prioritized.
Expect sales to be throttled at various times throughout the year.
Trademarks & Content Policies
It's very important to familiarize yourself with Amazon's content policies. They update them quite a bit. So what may be OK today, might be a violation tomorrow.
As far as trademarks go, be sure you make friends with TESS.
Here's a great video that shows how to use it.
Steer clear of…
Song lyrics
Song titles
Movie titles
Superheros and other TV characters
Acronyms that include swear words like AF, WTF, etc.
Sports teams
And the golden rule of Merch…
Just because you see other people doing it, doesn't mean it's OK. Sometimes shirts go live without being caught.  Or a particular policy or trademark wasn't in place then.
You don't want to get too many rejections or "takedowns" because it will put your account in jeopardy.
My rule of thumb is, if I have to question it, I probably shouldn't upload it.
Don't Forget About Draft Mode
Just because you are limited to a certain amount of uploads per day, doesn't mean you can't keep uploading.
You can always save them in draft mode and upload them the next day.
There are no limits to draft uploads.
Tier-Ups Are Random and Not On Schedule
Once you sell the amount of shirts that match your tier number (Tier 10 = must sell 10 shirts) you are eligible to move to the next tier. (10, 25, 100, 500, 1000 and beyond)
On occasion they have tiered people up before they meet the tier number, but that's rare.
However, they are vary random about when they tier you up. So don't be alarmed if it doesn't happen right away.
Just know that in most cases, they want you to have at least 80% of your slots filled. This isn't always the case, but when I moved to tiers, 100, 500 and 1000, I had 80% of my slots filled.
Even though I've sold over 8,000 shirts, I'm still on the 1,000 tier.  But I only have 600+ shirts uploaded. So I don't expect to tier up until I have at least 800 or more.
Also, remember that Amazon says in their terms that Tier 1000 and above are by invite only. They get more selective as you get to higher tiers. That's why it's very important to focus on QUALITY of your designs and not just quantity.
Enjoy the ride! Reach out to me if you have any questions!