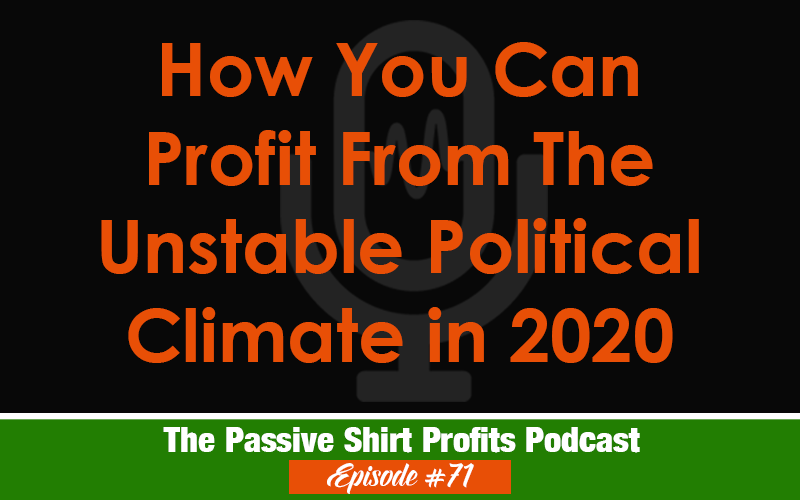 It's no secret that the U.S. is severely divided. Nothing proved that more than the Coronavirus pandemic, which has been highly politicized.
With the 2020 Election quickly approaching, there are so many hot-button issues you can target for your T-shirt ideas.
Just don't wait until October to upload them. People are already earning NOW, and the faster you get your creative ideas out, the better.
(For the record, I'm not suggesting you use Coronavirus as a keyword you should target. It's against the terms for many POD platforms.)
In this episode I share what I did wrong in 2016 with regards to the election, and strategies you should be focusing on if you want to give your political designs a chance to sell.