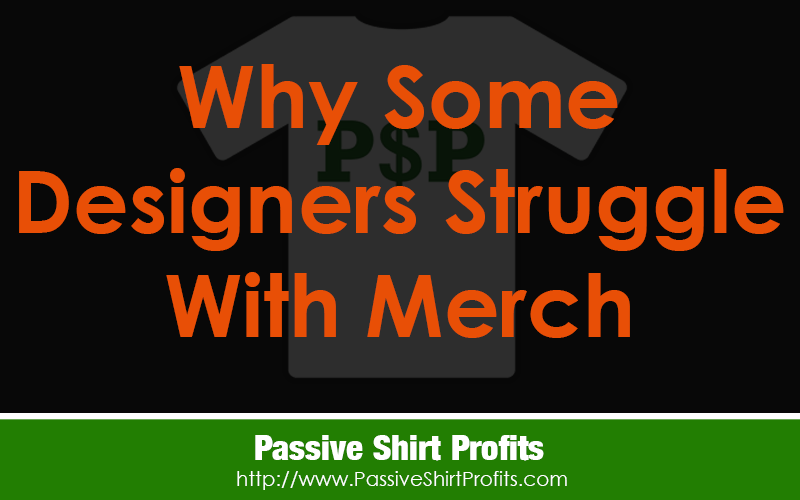 Before you read this, please understand I am by no means lumping all designers together. This has only been my experience with a handful of designers I've talked to who are struggling with POD and Merch in particular.
I just had a phone convo with one of my e-buddies who has a background in T-shirt design.
He's gotten off to a very slow start with Merch By Amazon (5 sales in several months) despite his design skills and software background.
As I listened to him describe his hurdle, it sounded all too familiar. Another designer friend told me she's having the same problem.
So why is it that some people with formal design backgrounds struggle with Merch By Amazon and POD in general?
Too Much Focus on Personal Design Preferences & Not Enough on What Is Selling
Real designers have raw talent.
They are very meticulous, original and take their time with their creations.
I must admit. I wish I had that skill.
But here's where things can go wrong…
Some designers focus a lot on making something "cool" or "artistic", but they aren't looking at it from what a customer likes or what concepts are working for the individual POD platform.
That's what my friend was doing. And he even admitted that after buying Merch Informer, he was blown away by the simplicity of the top-selling Merch designs.
He also admitted that he would NEVER buy certain kinds of shirts because of the topic. So as a result, he avoids designing in those spaces even though they are hot.
The designer in him is so focused on creating what HE likes and thinks is cool, and he's having a hard time putting himself in the shoes of the customer.
And I gently reminded him that it's not about what HE likes. It's about what customers are buying.
You also have to remember that what sells really well on RedBubble or TeePublic might not sell as well on Amazon and vice versa.
He was also not optimizing his keyword fields. And anyone who is selling well on Merch knows that keywords are just as important as the design.
If you're enrolled in my POD Brainstorming course, reach out to me via email and I'll take a look at your keywords if you want. (Students only, please.)
You could even argue that keywords are more important because a mediocre design could make ten times more than a cool, edgy design that does not optimize the keywords.
Sometimes Simple Is Best
If you were to see my T-shirts that have sold in this 7 day period below, you would NOT be blown away by the complexity of most designs.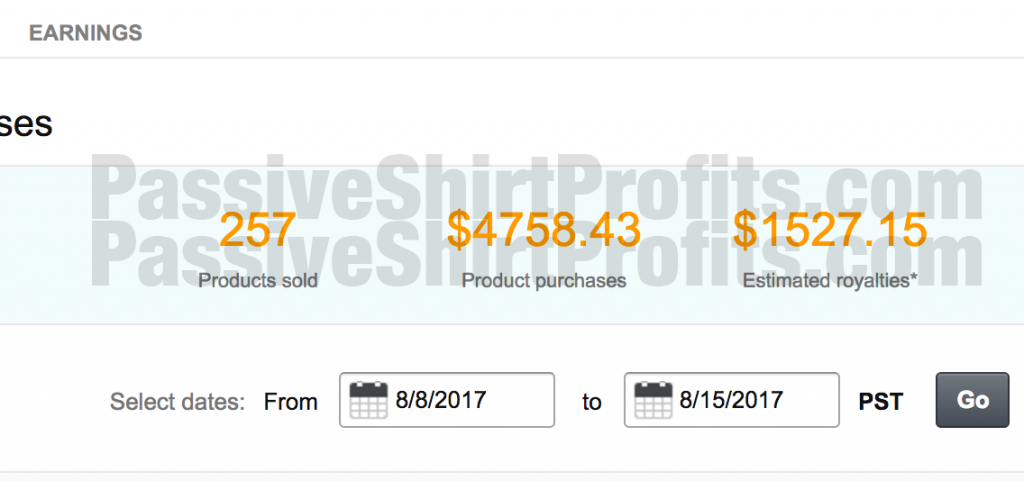 Yes, I do create cartoons and rarely do text-online designs, but many of the images are not overly artistic.
Some are VERY simple.
But the concepts and ideas are creative and unique. I do a lot of mixing and matching of winning ideas.
For example, if I see that purple shoes and blue hats are hot right now, I'm going to do a Halloween themed shirt with blue hats and purple shoes combined.
The individual elements in the design may not be unique, but the design as a whole is different from what is out there.
While design is important, I believe that creativity and combining elements that are popular in a given niche are just as important.
And if you happen to be great at design then that's an added bonus!
My issue is that I do NOT have the natural design talent. I tend to excel at the creative idea part, which has helped a lot.
So if you learn to combine your natural design talent, creative concepts AND keywords/ideas that customers are targeting, you are seriously going to kill it!
And typically the struggling designers I talk to are relying heavily on their design skills and personal preferences. They are also disregarding what customers like and what they are buying.
But it's not necessarily about what WE like as shirt creators, it's about the customer.
And this is not to say original, artistic, designs don't sell on Merch. I'm not saying that AT ALL.
But you might find yourself creating a shirt that you would never wear. Or maybe the concept is simpler than your normal design preferences.
And that's quite alright if that's what customers in that niche seem to like.
Remember, you're designing for the customer, not for yourself. 😉
Just some food for thought!