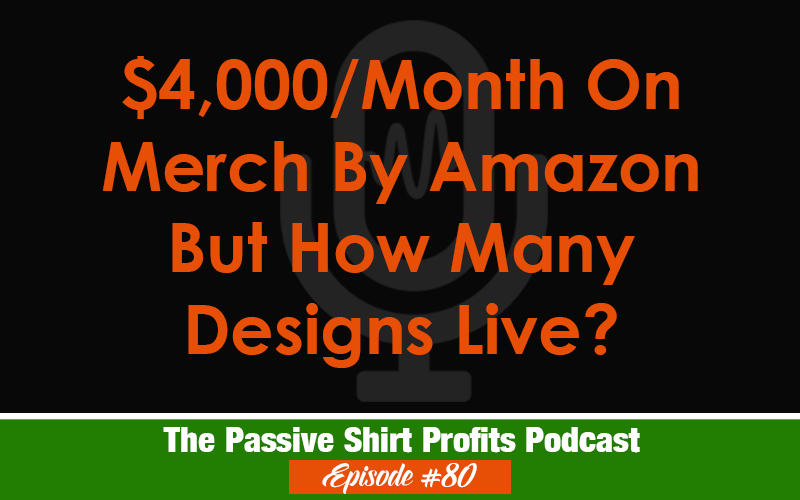 Once Amazon started showing our actual design count and not just total products, it really puts some perspective into our earnings.
You can now actually see how much you're earning per design (not just product) by simply taking your monthly earnings and divide them by how many designs you have uploaded.
In this episode I'm going to compare my upload-to-earnings ratio for Merch By Amazon to someone else who has 8 times the amount of products uploaded.
After four years, you will get to hear exactly how many designs AND products I have live as I close in on $4,000+ this month (recorded on the 21st).
The biggest lesson you should take from this is….
NEVER try to estimate your earnings based on uploads. NEVER!